Deering Banjo Company is celebrating 40 years of crafting American made banjos in San Diego by partnering with the San Diego Music Foundation to bring you a benefit concert! It will be an evening of memorable music, friends and giving back at this unique event with proceeds going to music in the schools programs around San Diego County!
Taking place aboard the historical Star of India docked in the San Diego Bay on Saturday, July 18th 2015 from 7-11pm please click here to find out more details and purchase your tickets. They are going fast so we suggest to get them soon!
We are thrilled to announce the talented San Diego artists that will be sharing their music with us during the silent auction portion of the evening's celebration.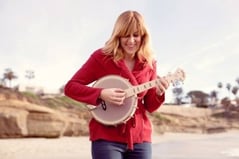 Gayle Skidmore:
A born songwriter, Gayle Skidmore has written over 1700 songs since she began songwriting at the age of 8. Rather than choosing her calling, her natural ability and innate passion for music made her music career unavoidable. Gayle Skidmore plays at least 20 instruments, including the Goodtime Banjo and Banjo Ukulele! She has garnered such acknowledgments as "Best Singer-Songwriter" in 2013 & "Best Pop Album for 'Sleeping Bear'" in 2014 at the San Diego Music Awards. You are likely to fall in love with her music by the end of the evening.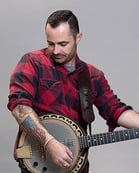 Josh Damigo
Winner of the 2009 San Diego Music Award for "Best Local Recording for his album 'Raw'", Josh will cheerfully admit that he averaged less than a dozen people a show when he first began playing San Diego coffee houses. But he garnered diehard fans in the process, sold a few thousand copies of his homemade EP,"Pocket Change", and picked up few awards along the way. Josh plays both a Taylor Guitar and Deering Phoenix Banjo, and is known as an engaging performer and clever songwriter with meaningful lyrics. We are looking forward to having him at our event to share his music with you.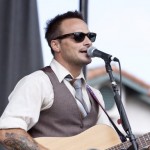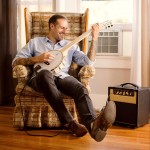 Jesse LaMonaca & Brian Holwerda:
Jesse and Brian are buddies who have a similar passion for Americana Soul music, but reside in different bands in San Diego. They have been putting on shows together sharing their musical diversity and we wanted to bring their style to our event! Jesse LaMonaca, winner of Best Americana Album in 2012 at the San Diego Music Awards for "The Lament of Tumbleweed Hawk", he has a voice that is hard to ignore. It shakes with soul and has a depth that moves the beat! Brian Holwerda, of the award winning swamp rock band Blackout Party, knows his way around both guitar and banjo, including the new Goodtime Solana 6!
Headlining the evening as the featured performers will be the world renowned Kruger Brothers:
Born and raised in Europe, brothers Jens and Uwe Kruger started singing and playing instruments at a very young age. Growing up in a family where music was an important part of life, they were exposed to a wide diversity of musical influences. Performing regularly by the time they were 11 and 12 years old, and they began their professional career in 1979. Joel Landsberg, a native of New York City who also had a very ex­tensive musical upbringing, joined the brothers in the early '90s and together they established the incomparable sound that the trio is known for today. Jens Kruger, a masterful banjo player, has been inducted into the Blue Ridge Mountain Music Hall of Fame in 2011, and awarded the Steve Martin Prize for Excellence in Banjo and Bluegrass in 2013! It is hard to put into words how the music of these gentlemen touches one's soul. We will leave it at...you have to be there to experience it for yourself.
We look forward to sharing this evening with you!
Tickets and more event info: http://www.deeringbanjos.com/pages/deering-banjos-40th-anniversary-celebration-benefit-concert