We are pleased to premier the first track of the upcoming Special Consensus record Rivers and Roads, that features Special C' banjo player, Greg Cahill, on Alison Brown's new Deering Julia Belle banjo! This first song is a John Hartford tune "Way Down the River Road"!
You can listen to the premier of "Way Down the River Road" and hear the Deering Julia Belle banjo in the Lyric Video below!
"Alison Brown was kind enough to let me play her Julia Belle banjo on the John Hartford song 'Way Down the River Road' on our new Compass release Rivers and Roads. I have played banjos tuned low on other recordings but the phenomenal rich and full tone of the Julia Belle, while keeping the "cut" on this up-tempo song, absolutely knocked my socks off. I couldn't put the banjo down - it is so easy to play! I played it on another song on the recording (Bought and Sold) and when I heard the final mixes I contacted Janet and Jamie to order my very own Julia Belle. It has such a wonderful unique sound and is a lasting tribute to our brilliant musical hero, John Hartford." - Greg Cahill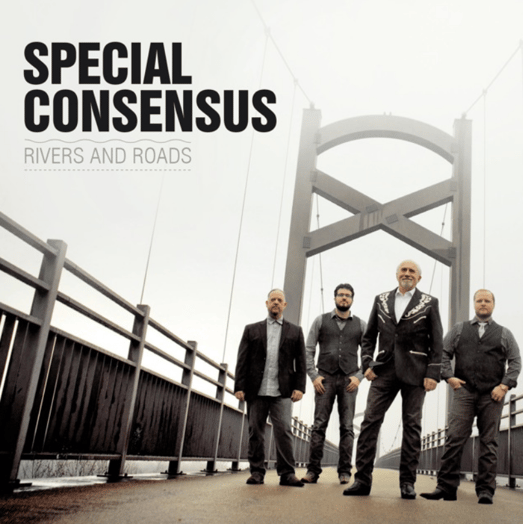 Special Guests on this new record include: Bobby Osborne, Molly Tuttle, Becky Buller, 10 String Symphony, Mark Schatz, Alison Brown, Justin Moses, and Josh Williams. Produced and arranged by Alison Brown at Compass Records . You can pre-order this new record here!
On RIVERS AND ROADS, Special Consensus shines on a well-curated set of top notch bluegrass songs. The core band—Greg Cahill (banjo, vocals), Rick Faris (guitar, vocals), Nick Dumas (mandolin, vocals) and Dan Eubanks (bass, vocals)— has never sounded better and shows the depth of their vocal and instrumental mastery on the album's lead off track "Way Down the River Road", a John Hartford original, augmented by the dancing feet of former John Hartford Stringband member Mark Schatz. Other stand out tracks include "She Took the Tennessee River", a song destined to become a bluegrass classic, penned by Becky Buller who contributes a blistering fiddle solo and featuring the inimitable Bobby Osborne on lead and harmony vocals. On "Hurting Sure", written by Mark Simos, the band enlists the talents of label mate Molly Tuttle on lead and harmony vocals as well as a clawhammer banjo part that dovetails elegantly with Greg Cahill's Scruggs-style banjo. 10 String Symphony and the album's producer Alison Brown join the quartet on a virtuosic arrangement of the old time instrumental "Squirrel Hunters" with another tip of the hat to John Hartford.
Over the past 40+ years, the members of veteran bluegrass outfit Special Consensus have served as evangelists for the genre, bringing their own spin on Mid-Western bluegrass to audiences around the globe. Their commitment and talents have been recognized with a GRAMMY nomination and three IBMA Awards including Instrumental Recorded Performance for "Fireball" from their 2016 release Long I Ride.
Head over here to pre-order this new Special C' record!