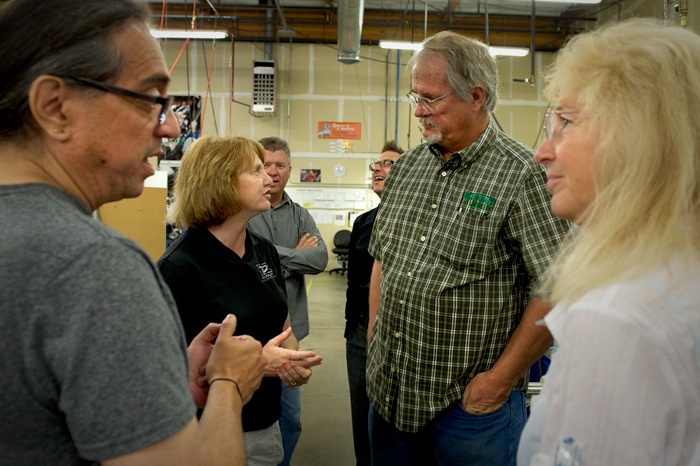 On the way to the Father's Day Bluegrass Festival in Grass Valley, California, Deering Banjo Company founders Greg and Janet Deering stopped by the Dunlop HQ for a special tour of the Dunlop Strings factory.
The Deering Banjo Company, one of the world's top banjo manufacturers, recently began stringing all of their banjos with Dunlop Banjo Strings. We asked them to tell us why they put their confidence in Dunlop.
"Dunlop's Banjo Strings are clearly different and clearly better—they last longer and hold their tune longer," Greg Deering said. "Our artists have thoroughly tested and compared them on several different banjos, and their conclusion is that Dunlop Banjo Strings are special and unlike anything else on the market."
"We want every part of our banjos to be the best," said Janet Deering. "The last step was strings, and Dunlop helped us take it."
It was a great visit, and we thank the Deering Banjo Company for their time and partnership.
Image and text courtesy of the Dunlop Blog