Deering is thrilled to be supporting the upcoming Museum of Making Music Bluegrass Benefit concert, featuring bluegrass Flatt Lonesome and The Grascals. We invite you to join us!
That's right! On Saturday, August 25, NAMM's Museum of Making Music (MoMM) will welcome the inspired sounds of the award-winning sounds of The Grascals and Flatt Lonesome to San Diego for the MoMM's Bluegrass Benefit Concert. The event will be held at the magnificent Irwin M. Jacobs Qualcomm Hall, with all proceeds supporting the MoMM and its mission of creating music-making opportunities that impact thousands of seniors, adults and children from a variety of backgrounds in the San Diego community.
You can bet this will be a very fun evening! Ticket prices start at just $35.
Guests of the evening will enjoy the harmonious, traditional yet modern compositions of The Grascals, featuring Terry Eldredge (guitar/vocals), John Bryan (guitar/vocals), Danny Roberts (mandolin), Terry Smith (bass/vocals), Kristin Scott Benson (banjo), and Adam Haynes (fiddle), all musicians known for their personal and musical bonds. Their innovative mingling of traditional and modern bluegrass sounds easily floats between the classics and newer pop standards that has made the group a hallmark of the Nashville scene for many years. The three-time Grammy®-nominated group also counts two Entertainer of the Year awards from the International Bluegrass Music Association (IBMA) among their accolades and has received national media attention with appearances on The Tonight Show with Jay Leno, Fox & Friends, The Late Late Show with Craig Ferguson, and CBS' The Talk, among others.
Alongside The Grascals will be the six-piece sounds of Flatt Lonesome. Featuring Kelsi Robertson Harrigill (mandolin/vocals), Buddy Robertson (guitar/vocals), Charli Robertson (fiddle/vocals), Paul Harrigill (banjo), Dominic Illingworth (acoustic bass), and Michael Stockton (resophonic guitar), Flatt Lonesome has earned multiple awards from the International Bluegrass Music Association, Society for the Preservation of Bluegrass Music of America, several Dove nominations and awards and three 2016 IBMA honors for Vocal Group, Song, and Album of the Year, as well as Vocal Group the following year. The group's hit songs, Billboard-charting albums, countless media appearances (including coveted bookings on the legendary Grand Ole Opry stage), and a demanding tour schedule, all speak to the power of their music and the group's enduring success.
Funds raised from the benefit concert will support the museum's annual giving of over $100,000 to a variety of education outreach programs. These programs open doors to the deep and lasting benefits of music making for thousands of adults, seniors, students, and children from diverse economic and cultural backgrounds. As part of this, the Museum provides tours and hands-on music making for students from Title 1 schools, weekly adult community band and orchestra programs, and recently launched a new partnership with San Pasqual Academy which benefits foster youth through music making and production opportunities. Funds will also help continue the MoMM's efforts to fully fund its interactive exhibitions, hands-on experiences and live performances meant to inform and inspire guests as they learn how musical instruments impact popular culture and connect lives. Ticket prices start at $35 and are available for purchase here: https://www.museumofmakingmusic.org/bluegrass-benefit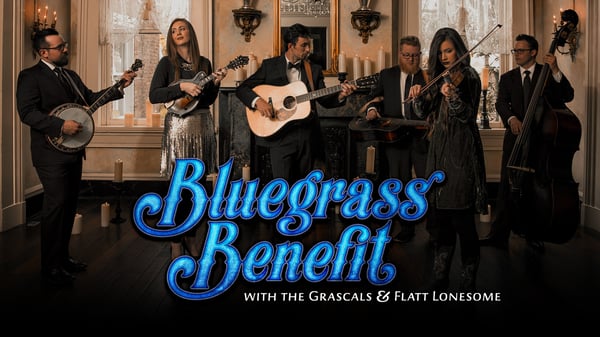 EVENT DETAILS:
Museum of Making Music Bluegrass Benefit Concert
with The Grascals & Flatt Lonesome
Saturday, August 25, 2018
7:00PM - 9:00PM