Jens Kruger of the Kruger Brothers is bringing the banjo class of his famous music academy to the Deering Banjos Factory, located in Spring Valley, CA (just outside of San Diego) the evening of Wednesday, June 7th, 2017 at 5:30pm.
This event is a unique opportunity to learn from one of the most skilled musicians in the field of banjo. Come study with banjoist and composer Jens Kruger, the fourth winner of the Steve Martin Prize for Excellence in Bluegrass and Banjo.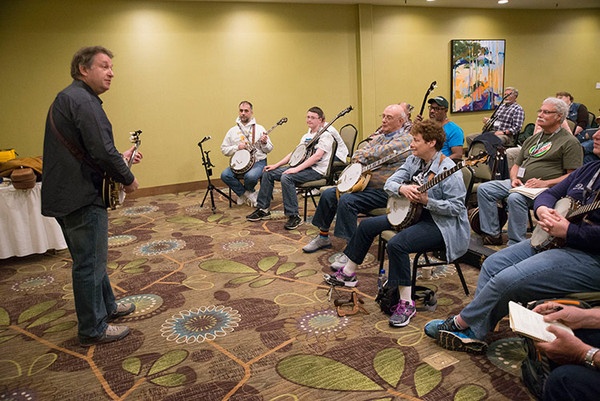 Every level of student is welcome!

Register now as limited slots are available and attendance is limited to 30 students. For registration call: Christine Harris at (336) 667-2800.

Cost for the class is $60 per person.

The depth and breadth of Jens' skills on banjo, along with his ability to teach and the understanding of how to help you play better, will give students a learning experience unlike any other.

Agenda:

5:30pm - Check in
6:00pm - Introduction/Welcome
6:15pm - Group Banjo Class Begins*
7:30pm - Break with Drinks and Refreshments Provided, with Janet & Greg Deering on hand to show you around and answer any questions about the factory
8:00pm - Class Resumes
9:00pm - Close of Evening

We look forward to seeing you there!

To register call: Christine Harris at (336) 667-2800

*No materials will be provided. However, students may bring their own note-taking items, including audio recording.