Bluegrass may not be the first thing that comes to mind when you picture bustling streets of Buenos Aires. This beautiful mysterious city nestled right on the mouth of the Rio De La Pata river is the capital of Argentina. It was here, down in the busy ports that Tango was first born. Now, a few decades later, the city is still infused with sounds and rhythms from all over the world and would you believe Bluegrass is one of them. Just walk down one of the main music shops streets, Talcahuano, and you can notice a few banjos, the odd mandolin and a few dusty old fiddles.
Year by year, down south of the equator musicians are picking up new tunes, plucking new songs, perfecting their G-runs and putting together bluegrass and bluegrass influenced groups.

There is an Old Time music Jam held every fortnight in parks around the city where musicians get together to exchange tunes and knowledge about their instruments and different styles.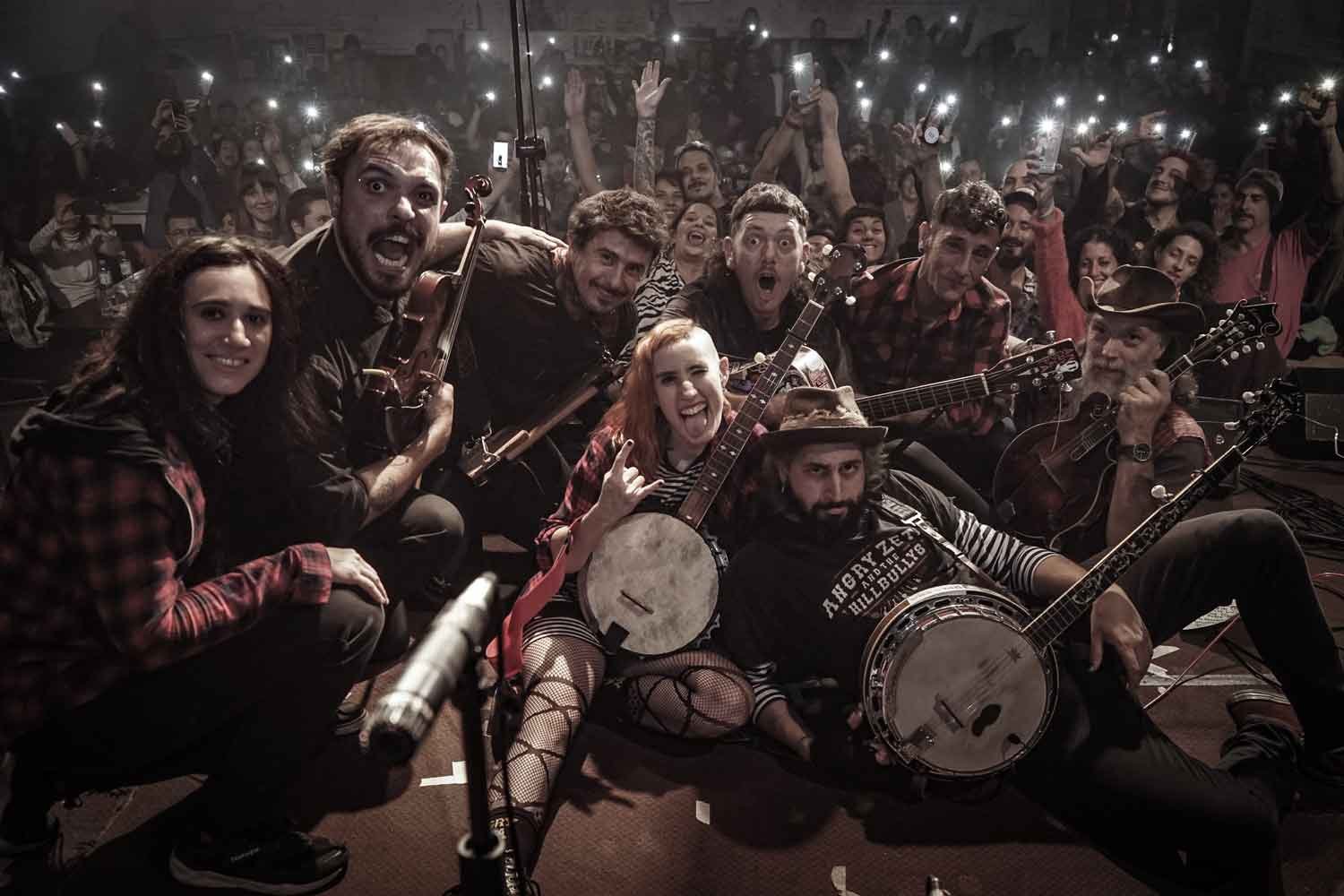 Also this November 6th, Buenos Aires is hosting its first Bluegrass Festival, right on the streets of Buenos Aires. Two local bands, Angry Zeta (pictured above) and Estacion 39 have joined forces to organize this exciting event. The lineup includes bands from all over Argentina and even a couple of familiar faces from the popular "Latingrass" fusion group Che Apalache.

You can check out the festival here on their Instagram @babluegrass
Note from the editor David Bandrowski:
I have spent a good deal of time this past year in Bueno Aires and have been lucky enough to get to know many of the people in the bluegrass/old time scene here. The jams that take place in parks and bars is one of the highlights of spending time here. It definitely took me by surprise that such a vibrant scene full of some very talented players would be found almost 5000 miles south of my home in the U.S.. It really shows how this kind of music has no boundaries. I really find it interesting and heart warming to see the banjo and the music asscociated with the banjo travel so far, inspire so many, and bring so many people together.