Deering has brought together banjo icons Steve Martin, Rhiannon Giddens, Dropkick Murphys, Kevin Nealon, Scott Avett, and Mumford & Sons, to collaborate and bring you the Giving Tuesday Charity Banjos.
Each banjo has been designed and personally signed by its respective artist and will be auctioned off beginning Dec 1st 2020 and run through December 10th 2020 benefitting charities of the artist's choice. 
You can see the Giving Tuesday Charity Banjos, the wonderful human needs charities they benefit, and participate in the auctions at https://www.deeringbanjos.com/collections/giving-tuesday-charity-banjos .
The banjos in their design and style are as diverse as our great world. The charities chosen are no less encompassing of humanity: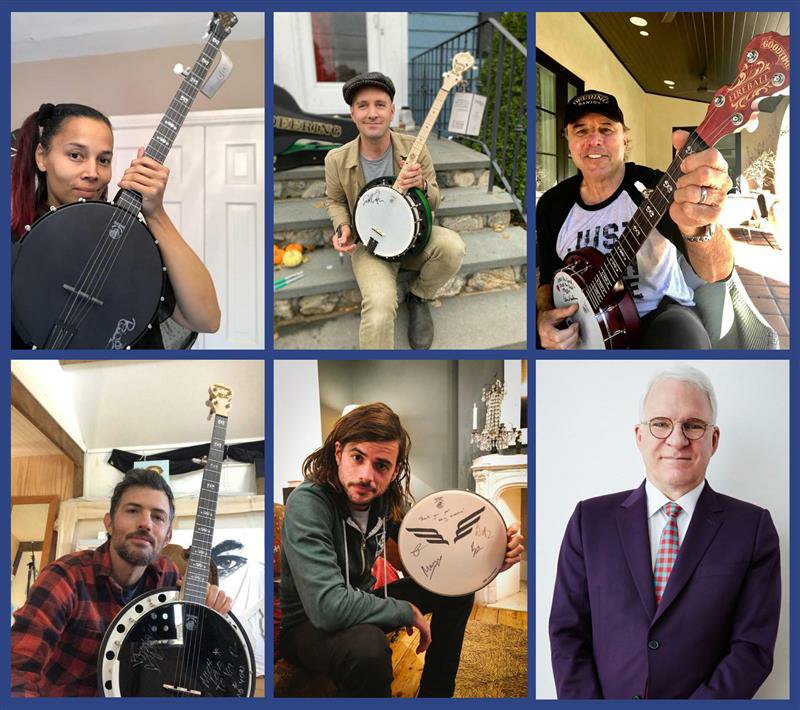 Giving Tuesday is a global generosity movement unleashing the power of people and organizations to transform their communities and the world. Created in 2012 as a simple idea: a day that encourages people to do good.
Deering Banjos, now celebrating their 45th anniversary as a family run business, has long held having care for their community to be an important part of what they do. Some of what they have done over their many years is shared here https://www.deeringbanjos.com/pages/deering-philanthropic-events