Here is a list of 10 great tenor banjo players who play jazz or early 20th century American pop music that you should check out if you haven't already. Of course there are many more artists that deserve to be on this list, but this is just a place to start. These artists are in no particular order.
Be sure to write in some of your other favorite jazz tenor banjo players in the comments section at the bottom of this page!
1. Don Vappie
Don Vappie is an amazing musician who plays many styles of music and instruments and played for a number of years with Wynton Marsalis & Jazz at Lincoln Center as well as the Preservation Hall Jazz Band. Don is from New Orleans and I've seen him playing tenor banjo, guitar, upright bass, and mandolin. He is probably best known as a banjo player and calls his style Creole Jazz due to the fact that he listens to a lot of island music from Haiti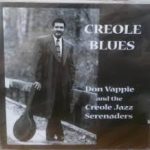 in the Caribbean which was a big part of creole culture in New Orleans and Southeast Louisiana. He has incredible technique without ever making it flashy. Besides being an active performer, he is also an educator. He currently teaches jazz guitar at Loyola University in New Orleans.
2. "Creole" George Guesnon
George Guesnon was a New Orleans jazz banjoist who lived from 1907 - 1968. George played with Papa Celestin's, Willie Pajeaud's, Sam Morgan, Jelly Roll Morton, George Lewis, Kid Thomas Valentine, and many more. Later in his career he was also a regular player at Preservation Hall in New Orleans.
3. Howard Alden
Howard Alden started playing tenor banjo when he was 10 years old. He is known primarily now as a guitar player and recorded the guitar performances for Sean Penn's character in the Woody Allen movie Sweet & Lowdown. Today you can occasionally see him playing tenor banjo gigs.
4. Buddy Wachter
Buddy Wachter is a virtuoso on both the plectrum banjo and the tenor banjo. He started on tenor banjo at age 9 and would play pieces such as Perry Bechtel solos, classical pieces, jazz, and Django Reinhardt tunes. He has played around the world with artists such as Arthur Fiedler, Richard Heyman, Benny Goodman, Teddy Wilson, Bob Hope, the Count Basie All-Stars, Tony Trischka, and Béla Fleck. In 1992 he made his Carnegie Hall debut with Skitch Henderson and the New York Pops.
5. Johnny Baier
Johnny Baier is the Executive Director of the American Banjo Museum in Oklahoma City, OK. He has been playing the banjo since 1971 and started his career playing at Shakey's Pizza Parlor in Oskskosh, Wisconsin.
Watch him below playing Limehouse Blues with Buddy Wachter on his left as well.
6.
Emanuel 'Manny' Sayles
Emanuel Sayles is another New Orleans banjoist and Preservation Hall Jazz Band alumn. Emanuel Sayles worked with William Ridgely's Tuxedo Orchestra, Fate Marable, Sidney Desvigne, and Armand Piron, on Mississippi riverboats. He also played with George Lewis, Sweet Emma Barrett, Peter Bocage, Kid Thomas Valentine, Earl Hines, and Louis Cottrell, Jr.
Below is a great 28 minute documentary on Emanuel Sayles entitled This Cat Can Play Anything.
7. Narvin Kimball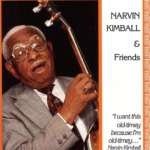 Here is yet another legendary New Orleans banjoist and Preservation Hall Jazz Band alumn, Narvin Kimball. When I was first starting out to play tenor banjo I picked up a solo album that Narvin Kimball put out called Narvin Kimball & Friends. I learned all of the tunes on that album and it taught me many chord voicings and ways to move the chords from one to another.
8. Elmer Snowden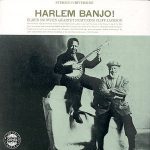 Elmer Snowden was one of the top jazz banjoists of the early jazz age. He was a renowned band leader with musicians such as Count Basie, Roy Eldridge, Chick Webb, Jimmie Lunceford, and many more working in his band. In 1960 Snowden recorded a record Harlem Banjo that is regarded as one of the greatest jazz banjo albums.
9. Harry Reser
Harry Reser was one of the greatest banjoists of the 1920's and played with a tremendous technique that banjoists are still trying to copy. He recorded a number of solo banjo albums that proved the tenor banjo was not just for accompaniment. In 1925 he became the leader of the Clicquot Club Eskimo Orchestra which had a weekly half hour show on the NBC radio network. This gig brought Reser a fair amount of fame and was on the radio til 1935.
10. Eddy Davis
Eddy Davis or "The Manhattan Minstrel" is a New York based banjoist, singer, and composer. Mr. Davis has appeared on stage at most major concert venues throughout the world including: Paris' Olympia Theatre, London's Royal Festival Hall, and New York's famed Carnegie Hall.
He has performed with a diverse roster of talents that include: Jabbo Smith, Turk Murphy, George Brunis, Woody Allen, Tom Waits, the Original Dukes of Dixieland, Leon Redbone, George Segal, Gene Krupa, Freddie Hubbard, and Benny Goodman.