Everyone loves a cool story, particularly when it involves a banjo. So, when Ryan Witbeck, our Airbnb host at this past year's Rockygrass festival in Lyons, CO told John Kavanaugh and I this story, we both knew we had to share it.
Being from New Orleans, I have lived through my share of hurricanes. I know firsthand the power that mother nature can bring and the destruction that can be caused, especially for those that make their livelihood on the water, as Ryan and his brother Jamison Witbeck did, running private charters on their boat the Kekoa.
It was, 2017, and Hurricane Irma had ripped through the Caribbean. Knowing too well what could happen next, Ryan and Jamison decided to put the Kekoa away on St. John in a natural cove that is usually safe against hurricanes. Locally, the cove is affectionately known as Hurricane Hole. This safety cove had been used for hundreds of years by seamen to hide from storms and possibly others. The famous pirate Blackbeard even used to hideout in this spot. They had been tucking their boat in there since 2001 when storms came through. But Irma was considerably more powerful than previous storms and to make matters worse, the wind direction was wrong.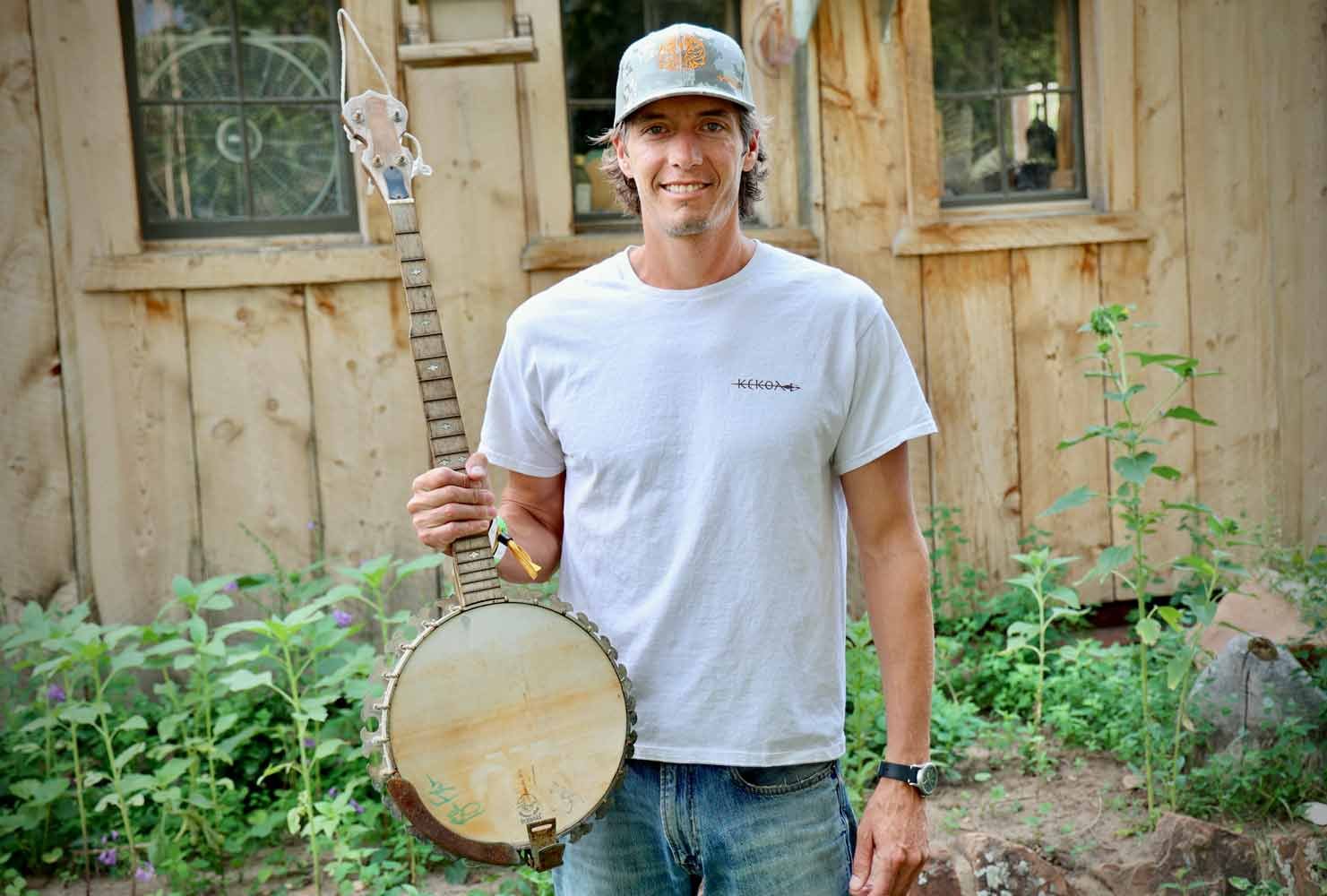 The Kekoa was one of 35 other boats tucked in Hurricane Hole and after Irma was done with them, all but 3 were fully sunken. Fortunately for Ryan and Jamison, the Kekoa was one of the lucky ones, though it had broken free and had sustained considerable damage. Before the brothers had time to salvage the Kekoa, they learned that another storm, Hurricane Maria, a category 5 storm, was on its way. The Kekoa at this point was fully run aground. Brothers Ryan and Jamison at this point were scrounging around the destruction in Hurricane Hole to find anything they could to tie the Kekoa down so Hurricane Maria wouldn't bring it out to sea.
In the mangroves surrounding the cove, there were parts from all of the ravaged boats strewn about. Cushions, helms, wheels, fenders, even a 10 gauge canon! The brothers were focused on looking for additional line though, to secure the Kekoa, and it was this urgent search that led Ryan to an amazing discovery.
(The cooler company Yeti made a fantastic video on the story of the brothers Ryan and Jamison and their boat the Kekoa. Be sure to watch!)
While Ryan was in the hull of another boat that was partially sunken, he saw in the back area of this boat, about waist deep in water, what looked likely to be a banjo case! Ryan being a banjo player was intrigued. So he said to himself, "hang on a sec... let me put my desperate hunt for line aside and see what's inside this case". He waded over to it and cracked the case open and there, sure enough, was a banjo inside. The strings had rusted off as it had been sunken in salt water for about a week by then, but it was fully intact!
Now Ryan, being a proud Deering Goodtime banjo owner, was familiar with the brand so when he opened the case. He recognized that it was a Deering banjo. Specifically, he had stumbled across a Deering Boston 5-string banjo with its unique steel rim! And on the head of the banjo were two signatures - Bela Fleck and Jim Mills! Obviously, this was someone's prized possession where they had brought it to venues and had it signed. Ryan excitedly came out from the hull of this boat and proudly shouted, "Hey, look what I found"! His brother, who isn't a banjo player said "That's great, but did you find any line." Ryan replies "yeah... I got that too!"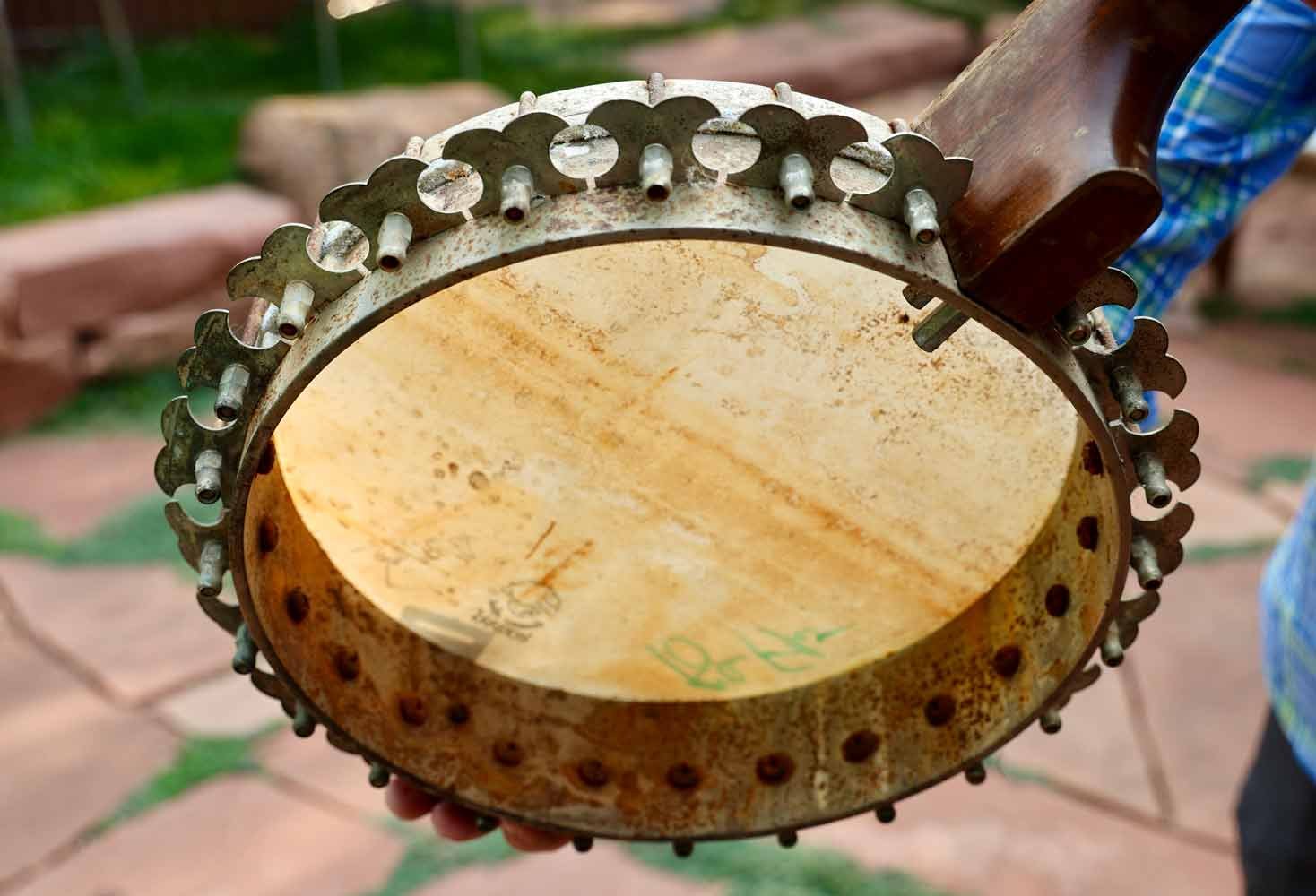 Now the amazing thing about this banjo is that it was fully intact other than the strings and the resonator. If surviving one of the most powerful hurricanes in the area, and being submerged in salt water for over a week doesn't show the durability and solid craftsmanship of a Deering banjo, I don't know what does.
Ryan put the banjo in a safe place and after about a year, the owner of the sunken boat never returned. So Ryan flew home to Lyons, Colorado with the banjo - a relic of a very rugged time for Ryan and his brother that will always serve as a reminder of how unforgiving mother nature can be.
The Kekoa has survived everything mother nature has thrown at it and is still going strong. If you are looking for an incredible sailing charter experience in the Caribbean - be sure to contact Ryan and Jamison about a trip on the Kekoa.
Find out more about the Kekoa here
As I'm writing this, another powerful hurricane - Fiona - is barreling its way through the Caribbean causing widespread damage. Hopefully the Kekoa survives again. Global Giving, a nonprofit that supports and connects other nonprofits with donors, has launched the "Hurricane Fiona Relief Fund" — aiming to raise $1 million to help residents on the island and other communities across the Caribbean.
Funds raised will help first responders "meet survivors' immediate needs" for food, shelter, fuel, clean water, and hygiene products, according to Global Giving.
Donate To The Hurricane Fiona Relief Fund