After a three-year hiatus, 2023 sees the long-awaited return of Eagle Music Shop's hugely popular UK banjo event, which will take place on November 11th in Eagle Music's hometown of Huddersfield, UK!
The 2023 banjo event will be quite a celebration featuring live performances from multiple Deering artists including The Kruger Brothers, Ashley Campbell in her new duo Campbell/Jensen, Gayle Skidmore, and the always electrifying Dan Walsh!
Attendees will also have the opportunity to attend one of several workshops, including a rare one with Greg Deering and Jens Kruger, talking banjo development. There will be various jams taking place over the course of the day, as well as Greg Deering available to do basic banjo set ups and sharing stories. As always, attendees can peruse and purchase any of the huge numbers of Deering banjos and accessories on display.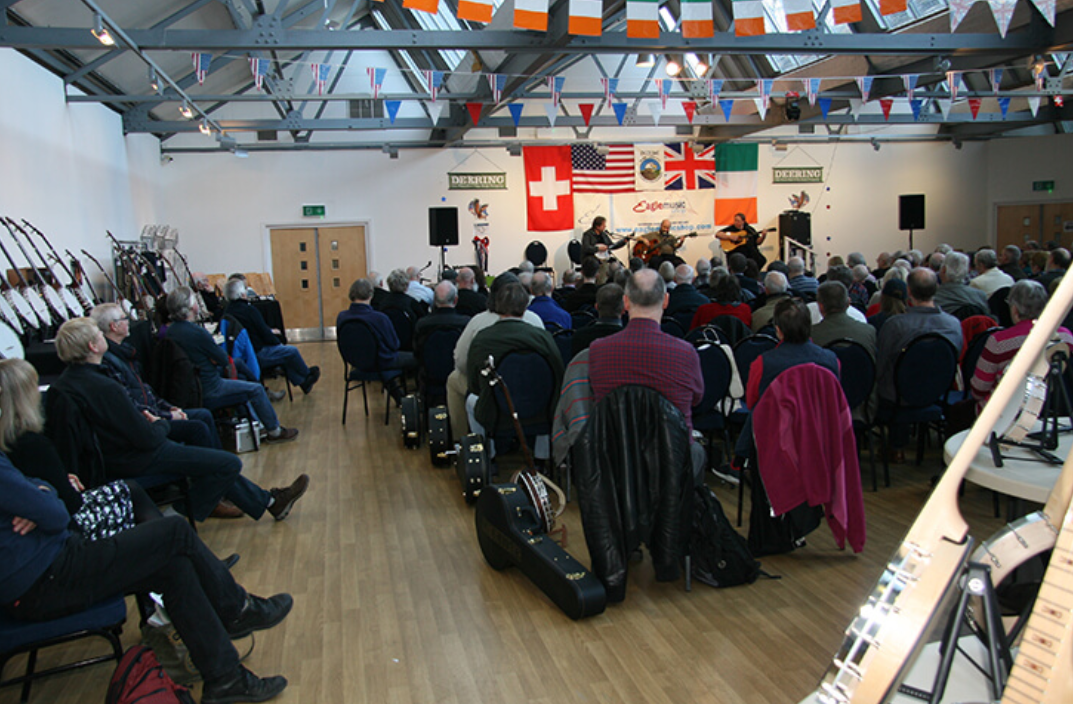 This all-day event is the centerpiece of Eagle's 20th Anniversary celebrations. Established in 2003, over the last two decades Eagle has gone on to gain the reputation as one of the premier traditional music specialists in the country, taking away multiple Deering dealer awards along the way.
Details for the 2023 Eagle Music Banjo Event are as follows:
Date: Saturday, November 11th 2023
Location: North Light Gallery, 78 Armitage Rd, Armitage Bridge, Huddersfield, HD4 7NR, United Kingdom
Daytime: 10:30AM to 5:30PM BST Workshops, Jams, Music Sets by featured artists, Banjo Care
Evening: 7:00PM to 10:30PM BST Kruger Brothers Private Concert, opened by Campbell/Jenson
Tickets: https://www.wegottickets.com/event/582874
Eagle Music was founded in 2003 by family members Steve, Joan, Rachel and James Noon. From humble beginnings at Steve and Joan's family home they quickly grew and so the shop moved to premises in Armitage Bridge, a quiet location in Huddersfield where they still reside today.

With so much to explore in the beautiful surrounding areas, it is common for their customers to 'make a day of it' when going to visit their store, as there is lots to explore in the local area. The shop's inviting atmosphere and warm ambiance have welcomed countless visitors over the years, traveling from near and far.
Congratulations to Eagle Music on a remarkable 20 years!!